Jun 24, 2016 06:33 AM Central
Angela Minacapelli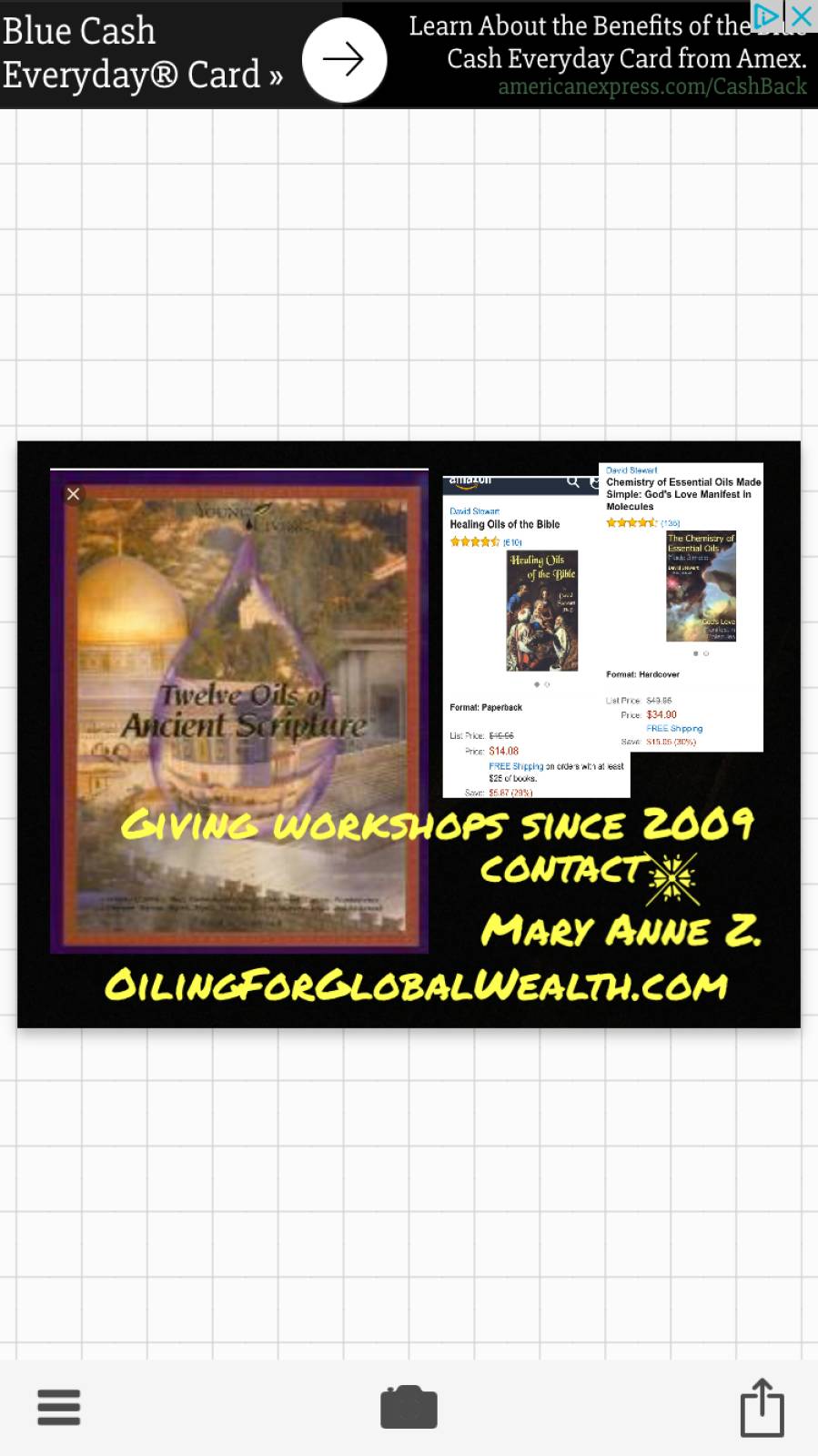 We know Ancient Egypt and the ancients throughout history used essential oils.
What does the Bible say about essential oils?
A passage that quickly come to mind is "the oil of gladness." This is for all people.
Hebrews 1:9
"You have loved righteousness and hated lawlessness; Therefore God, Your God, has anointed You with the oil of gladness more than Your companions."
The Young Living Collection of Essentials Oils called "The Twelve Oils of Ancient Scripture" contains the 12 most significant oils found in the Bible.
Watch Molly Stillman's Youtube video unboxing this collection. [http://youtu.be/j-mMaLT0wgw]
Study the Twelve Healing Oils of the Bible to give you a greater appreciation of plants given by our Creator, our blessings for an abundant life of health and vitality.
Have a wonderful life!