Aug 2, 2016 07:25 AM Central
Angela Minacapelli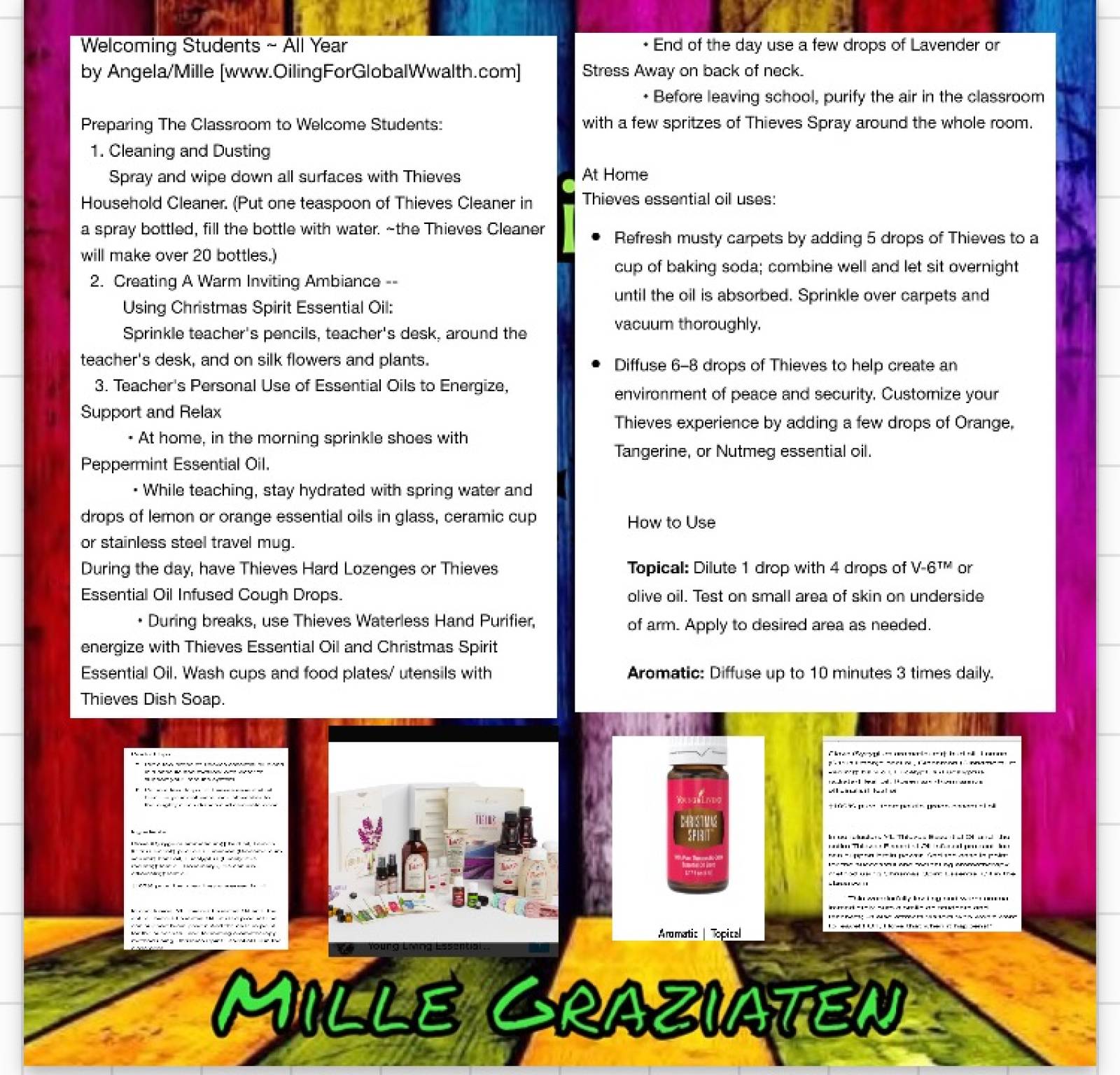 So what are the ingredients in this Young Living Christmas essential oil blend that keeps everyone smiling?
Orange (Citrus aurantium), cinnamon bark (Cinnamomum verum), and spruce (Piicea mariana).
This sweet and spicy aroma creates happiness, joy and a sense of security association based on Angela's years of experience using this oil.
See the posyer for how she starts out preparing the classroom using Thieves essential oil and infused products. ( See the poster. )